Alzheimer's and Dementia
We provide specialized care that enables our clients to thrive through every stage.
Private Home Care is a leader in Alzheimer's and Dementia Care. Our relationship-based One-to-One Care Model, with small caseloads for Care Coordinators and a focus on consistent and transparent care, was designed with dementia and Alzheimer's care in mind.
Dementia is not a single disease but rather a term that describes a number of progressive, degenerative conditions that affect the brain and trigger decline in cognition and motor function. The symptoms of dementia interfere with a person's daily activities, behavior, relationships, and their feelings. By age 85, over 50% of individuals suffer from some form of dementia.
Alzheimer's is the most common form of dementia and affects 1 in 10 adults over the age of 65. Alzheimer's accounts for between 60-80% of all dementia cases, with Vascular Dementia coming in at second place.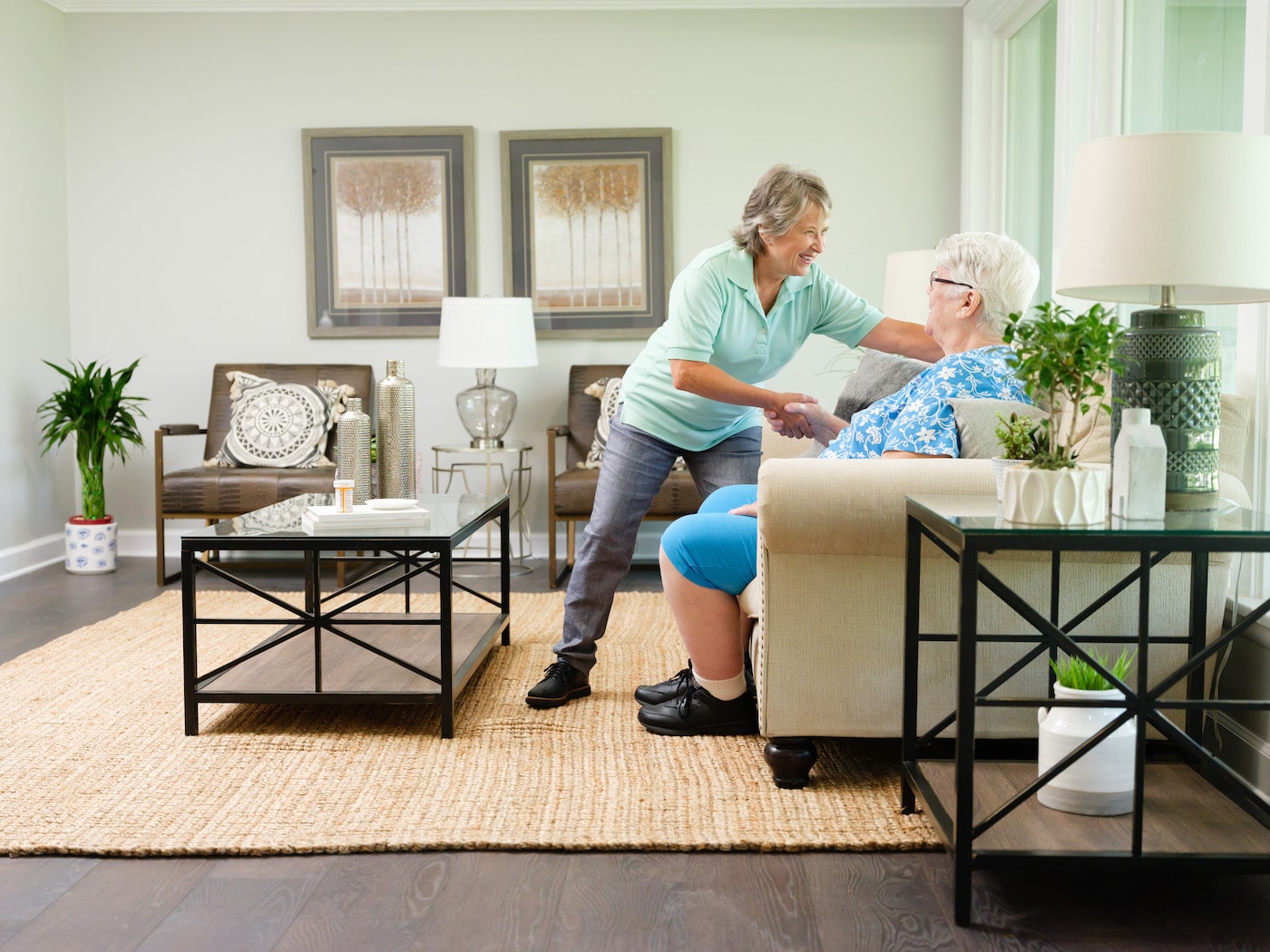 How is PHC's Dementia and Alzheimer's Care Different?
We provide private and transparent care so that our clients can age in place with dignity. Caring for an individual with any form of dementia requires a care plan tailored to the specific needs of that person as well as Caregivers who are specially trained and experienced. As dementia progresses and clients' needs change, our care teams adapt to ensure we continue to deliver the best, most personalized care. In addition to a consistent Caregiver or team of Caregivers, our clients have their own Care Coordinator. This person is available to clients, their families, and Caregivers in the home at all times.
Our services allow individuals with Alzheimer's and other dementias to maintain as much independence as possible at home or in an independent living, assisted living, or skilled nursing community.
Specially-Trained Caregivers
PHC Caregivers who care for clients suffering from Alzheimer's and other dementias must have a background and training in this type of care. Having worked as a CNA or a caregiver is not enough.
Our Caregivers are trained and vetted in:
Understanding Alzheimer's and dementia
Minimizing Cognitive and Behavioral Symptoms
Activities and communication strategies
Exercise assistance
Non-Verbal Validation
Wandering prevention
Encouraging social interaction and engagement
Empathy
Personal Care Assistance and Lifestyle Support
In addition to providing specialized care, our Caregivers working with individuals suffering from Alzheimer's and other dementias also assist with the following:
Preparing meals in accordance with nutritional, religious, and dietary guidelines
Assistance with all daily activities of living (bathing, dressing, grooming, toileting, etc.)
Social engagements and outings
Creating a calm environment
Assistance with walking, getting in and out of bed or wheelchair
Pet Care
Transportation
Feedback to family
Social interaction and companionship
Get to Know our featured Caregivers
Our carefully-selected Caregivers are the best in the industry. They are professional, knowledgeable, and as passionate as we are about serving others.