Private Home Care provides supplemental care in rehab facilities, independent living, assisted living, and skilled nursing communities.
PHC can provide extra peace of mind for clients and their families who want additional support and care for a few hours a day or around the clock. We tailor a plan of care for each client, whether they need short-term support after a surgery or long-term care for companionship or palliation.
Our clients receive additional attention and companionship to help them continue to thrive and maintain their independence. By providing this extra support, we often can delay aging adults from needing to move and transition to a higher-level care facility.
Our clients' families can rest assured their loved one is being well cared for. With a Care Coordinator dedicated to each client, and a consistent Caregiver team, we make sure to keep families well informed and our care transparent for extra peace of mind.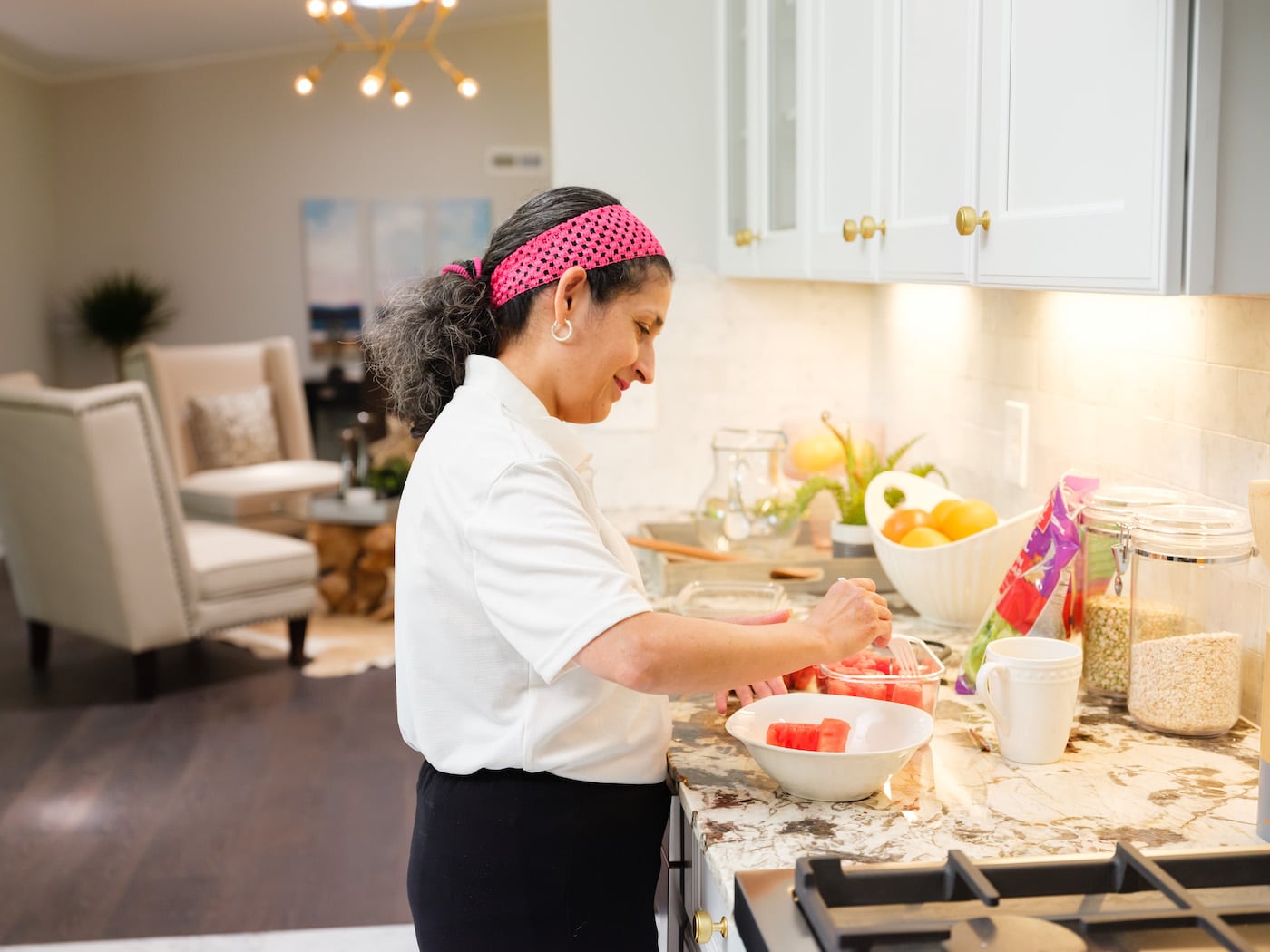 We tailor our hourly care services to provide clients with extra attention and support within their care community, helping them maintain their independence and enjoy a better quality of life. Our Caregivers provide an extra set of hands to help your loved one, whether it's to prevent falls, help with hygiene, or oversee nutrition.
Whether a client requires help transitioning out of the hospital after surgery, palliative care, or care and companionship for a certain amount of time, our flexible hourly care service can be easily tailored to meet every need.
With this comprehensive option, clients and their families can have peace of mind with a Caregiver present twenty-four hours a day.
24-Hour care typically involves four to five Caregivers who work eight- or twelve-hour shifts, are awake at all times, and provide supervision at all hours.
Caregivers provide supervision, develop a deep understanding of care needs, and are able to create a real relationship with the clients they assist. This type of care is also helpful for clients who need palliative care for extra support, comfort, and engagement while living with a long-term condition.
Personal Care Assistance and Lifestyle Support
By assisting with activities of everyday life, our Caregivers help clients remain at home while receiving necessary support. They assist clients in the following areas:
Companionship
Regular feedback to family
Bathing, grooming, and personal care
Assistance with walking, getting in and out of bed or wheelchair
Medication reminders
Light housekeeping, including linen changing, vacuuming, etc.
Grocery shopping and errands
Preparing well-balanced meals in accordance with nutritional, religious, and dietary guidelines
Kosher and other personalized care plans
Social engagement, outings, and exercise based on individual needs
Scheduling and transportation to appointments
Gardening & Pet Care
Get to Know our featured Caregivers
Our carefully-selected Caregivers are the best in the industry. They are professional, knowledgeable, and as passionate as we are about serving others.