Many older adults who desire to maintain their independence and autonomy receive personalized, professional care from the comfort of their own homes. Let's explore five reasons why aging at home with the help of a caregiver can be a valuable option for individuals:
1. Familiar surroundings
Aging at home allows individuals to continue living in their own homes, creating a sense of comfort and control. Moving to a long-term care facility may be intimidating for many older adults because it threatens their independence. Aging at home under the watchful eye of a caregiver maintains a client's autonomy and dignity while still living independently. Additionally, aging at home allows them to remain in a familiar environment—a home that offers comfort and familiarity. This becomes particularly significant for those dealing with cognitive impairments.
2. Tailored Care
Care should never be one size fits all. Aging at home enables individuals to receive care-tailored plans that optimize their quality of life, needs, and preferences. At PHC, we prioritize the perfect match for every client. We work closely with caregivers and families to develop care plans that accommodate a client's personal, medical, and social needs, such as bathing, dressing, and grooming, as well as more specialized care like medication management and mobility support.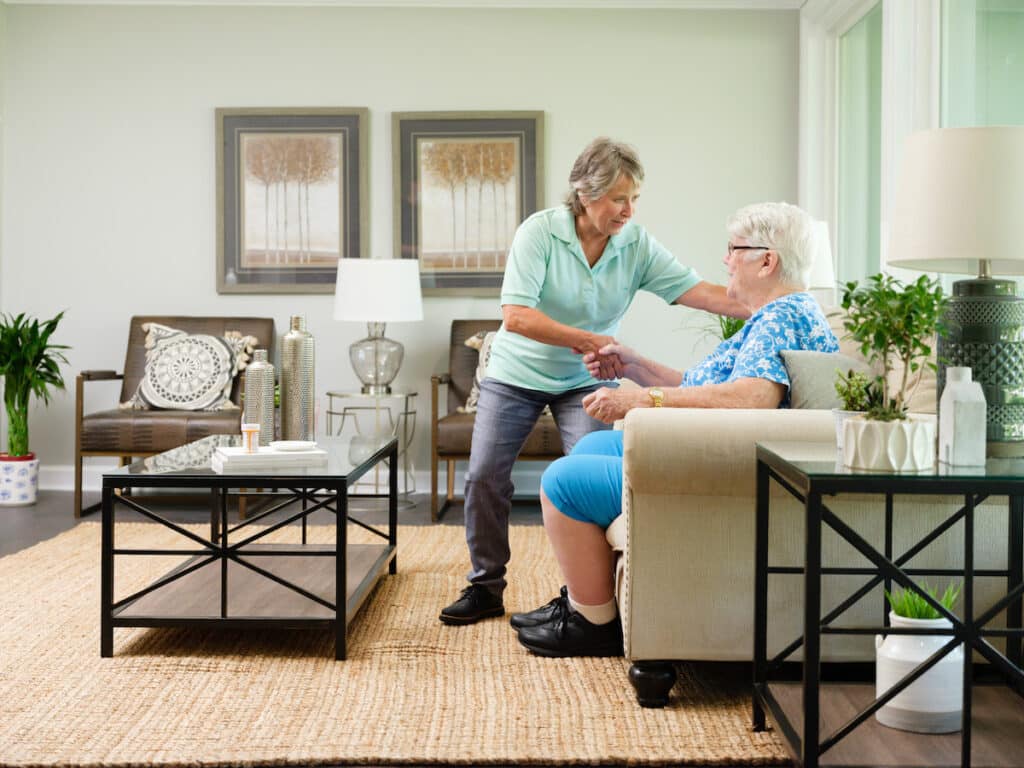 3. Cost-effective
For those requiring minimal assistance with daily activities, aging at home can be cost-effective compared to moving into a long-term care facility. In-home care arrangements offer flexibility on an as-needed basis. For instance, caregivers may provide support during specific times of the day or week to help with bathing needs or mobility assistance. A caregiver's help reduces the burden on family members or loved ones.
4. Flexibility
Aging at home provides greater flexibility when choosing the proper care provider for each unique situation. Each individual has distinctive needs and preferences to consider when making these decisions. The ability to select the most suitable caregiver allows for a more personalized care experience.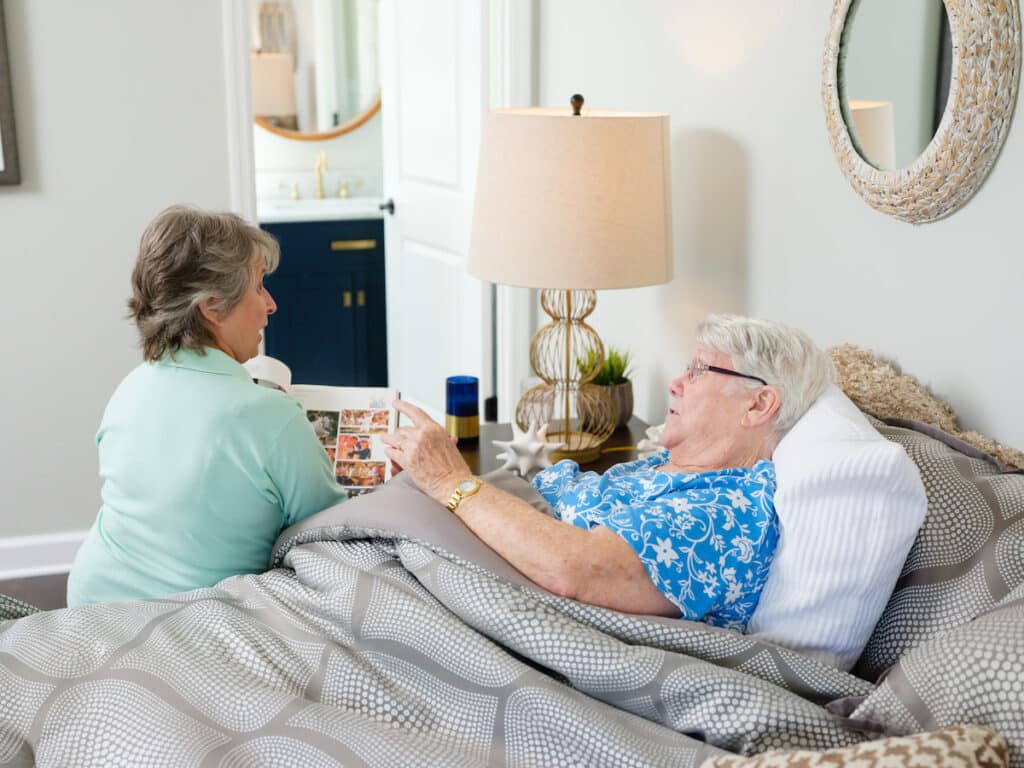 Aging at home with the assistance of a caregiver offers numerous advantages for older adults. It promotes independence and autonomy, provides tailored care, maintains familiar surroundings, and is cost-effective. These reasons make aging at home a valuable and desirable option for many individuals seeking to maintain their independence as they age. The flexibility offered by receiving care at home should be noticed, as it allows adjustments based on individual needs. Notably, the availability and variety of options for aging at home have grown significantly over time. For those seeking a more comprehensive discussion, please contact us today. At PHC, we are prepared to go the extra mile to make this critical transition as easy and manageable as possible.