Private Home Care provides top-notch care because we value having top-notch caregivers. Our Caregivers are professional, knowledgeable, and as passionate as we are about serving others. We carefully choose and vet our Caregivers, ensuring we only hire the best people.
Because we value quality care over profit, we pay our caregivers 25% more than the industry average while offering competitive rates for clients. This allows us to attract and retain the best caregivers in the industry and provide consistent care that exceeds all expectations.
Professional, Experienced, and Skilled
Our staff consists of reliable, experienced, and compassionate care providers who share our dedication to exceptional service. All of our team members are skill-assessed and matched to clients based on their level of experience, education, and certifications. The majority of our caregivers are CNAs (Certified Nursing Assistants) or PCAs (Patient Care Assistants), while some are LPNs (Licensed Practical Nurses) or personal companions.
We empower our staff to stay knowledgeable and informed by providing access to the latest research and best practices. Our caregivers are enrolled in conferences and classes offered by hospitals, local universities, and other institutions. We also require that all caregivers attend periodic classes and trainings at our office. From Alzheimer's disease to coping with arthritis, these educational gatherings help to ensure that our caregivers stay on top of the most current information available.
Providing Consistent, Transparent & Customized Care
Our caregivers are at the heart of our relationship-based One-to-One Care Model. They communicate regularly with the Care Coordinator to keep care transparent and consistent, and the client and the client's family well informed. Above all, our caregivers focus on getting to know the clients and their unique needs.
Get to Know our Featured Caregivers
We hire our Caregivers for their professional experience and skills, but also because they are well rounded, compassionate individuals. They strive to not just provide day-to-day care, but to enrich the lives of our clients. Get to know a few of our Caregivers below.
Our Home Health Care Services
What sets us apart is our ability to create a care plan that is suited to each client's lifestyle and needs. Some of the services we provide include:
Medication Management
Timely cues to take the right medication at the right time.
Companionship
A conversation, sharing stories, a walk in the park, a cup of coffee in the morning, a bond. Caregivers listen, learn, and are good company.
Personal Care
Assisting with dressing, bathing, and daily hygiene. Our skill-assessed caregivers are ready to help.
Light Housekeeping
Doing laundry or dishes, tidying around the house, taking out the garbage, and many other house chores are a part of our daily duties.
Meal Prep/Groceries
Planning and preparing healthy meals, following an old family recipe, and trips to the grocery store.
Transportation
Whether it's to a doctor's appointment or to a loved one's home, caregivers can always provide a ride.
Daily Exercise
We help clients lead an active lifestyle by following an exercise plan or simply encouraging physical activity.
Social Outings & Routine
We help clients live life to the fullest by supporting daily routines and planning indoor and outdoor activities.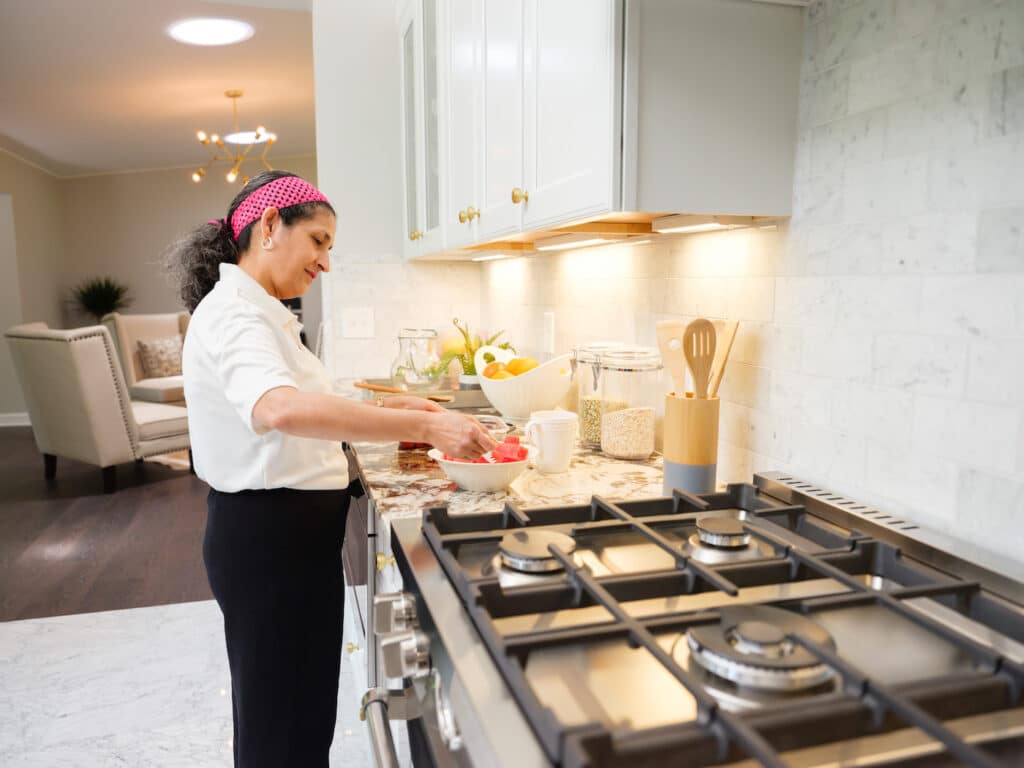 Join Private Home Care and be a part of an exceptional team of caregivers.
We highly value and respect our team of professional Caregivers, and that's why we have higher job satisfaction and lower turnover. When you join PHC, you join a team of professionals that are skilled, knowledgeable, and passionate about serving others and providing the best care.