Certifications:
Certified Nursing Assistant (CNA)
Angela W
PROFESSIONAL CAREGIVER
Angela has been a member of our team since 2015 and works as an hourly private duty caregiver. Angela finds meaning in the work she has done for over 20 years. She is in this field because she is passionate about what she does:
"There are many jobs out there, but I have always loved helping people and have known that helping others is what I am called to do. The home health care field is not for people that are just looking for a job. You constantly have to grow as a person and be the best version of yourself when you are at work because the person you are working with depends on you. What you do every day as a caregiver matters. For me, working with clients and helping them stay safe is rewarding. I love my job and am proud of the work I do."
Angela became a Certified Nursing Assistant in 2005, after having worked in the field since the late 90s. She has spent the majority of her career in home care, but has also worked in hospital, skilled nursing, and assisted living settings. Her experience and skillset make Angela an asset for the clients she is works with. Angela has experience with personal care, bowel/bladder routines, special diets/feeding, medication management/oversight, feeding tubes, breathing treatments, oxygen, and ambulation assistance/transfers. In addition to this, Angela really understands the importance of providing consistent care for her clients. She values communication, provides updates to family members as requested or needed, and effectively communicates with other care team members to ensure that the clients' care needs are properly met.
Angela enjoys spending time with her family and has another passion in life that helps her at work — cooking! Whether a client requires a special diet or can eat whatever they want, Angela is there to help. She can plan meals or follow a meal plan, come up with different options for clients who want to change up their meals, or work with a professional to monitor her clients' diet. Whatever the need is, Angela recognizes that for all clients, enjoyable meals are a very important part of the day.
In her spare time, Angela enjoys going on outings with her family, spending time at home with her daughters and being outdoors.
"Angie was tremendously engaging and helpful when working with my wife. We couldn't have asked for a better assistant for her. She understood her needs and impressed us with her abilities as a caregiver. Beyond helping my wife do all of her daily tasks, Angie became her friend. My wife was always happy to see her and looked forward to spending time with her."
Experience
Assisted Living
Companionship/Home Management
Dementia/Alzheimer's
Handicapped patients
Home Health Aide (HHA)
Home Health Care
Hospice/End of life care
Live-in and Hourly Care Experience
Med Management
Paralysis and mobility issues
Skilled Nursing
Stroke
Services our Caregivers Provide
Medication Management
Timely cues to take the right medication at the right time.
Companionship
A conversation, sharing stories, a walk in the park, a cup of coffee in the morning, a bond. Caregivers listen, learn, and are good company.
Personal Care
Assisting with dressing, bathing, and daily hygiene. Our skill-assessed caregivers are ready to help.
Light Housekeeping
Doing laundry or dishes, tidying around the house, taking out the garbage, and many other house chores are a part of our daily duties.
Meal Prep/Groceries
Planning and preparing healthy meals, following an old family recipe, and trips to the grocery store.
Transportation
Whether it's to a doctor's appointment or to a loved one's home, caregivers can always provide a ride.
Daily Exercise
We help clients lead an active lifestyle by following an exercise plan or simply encouraging physical activity.
Social Outings & Routine
We help clients live life to the fullest by supporting daily routines and planning indoor and outdoor activities.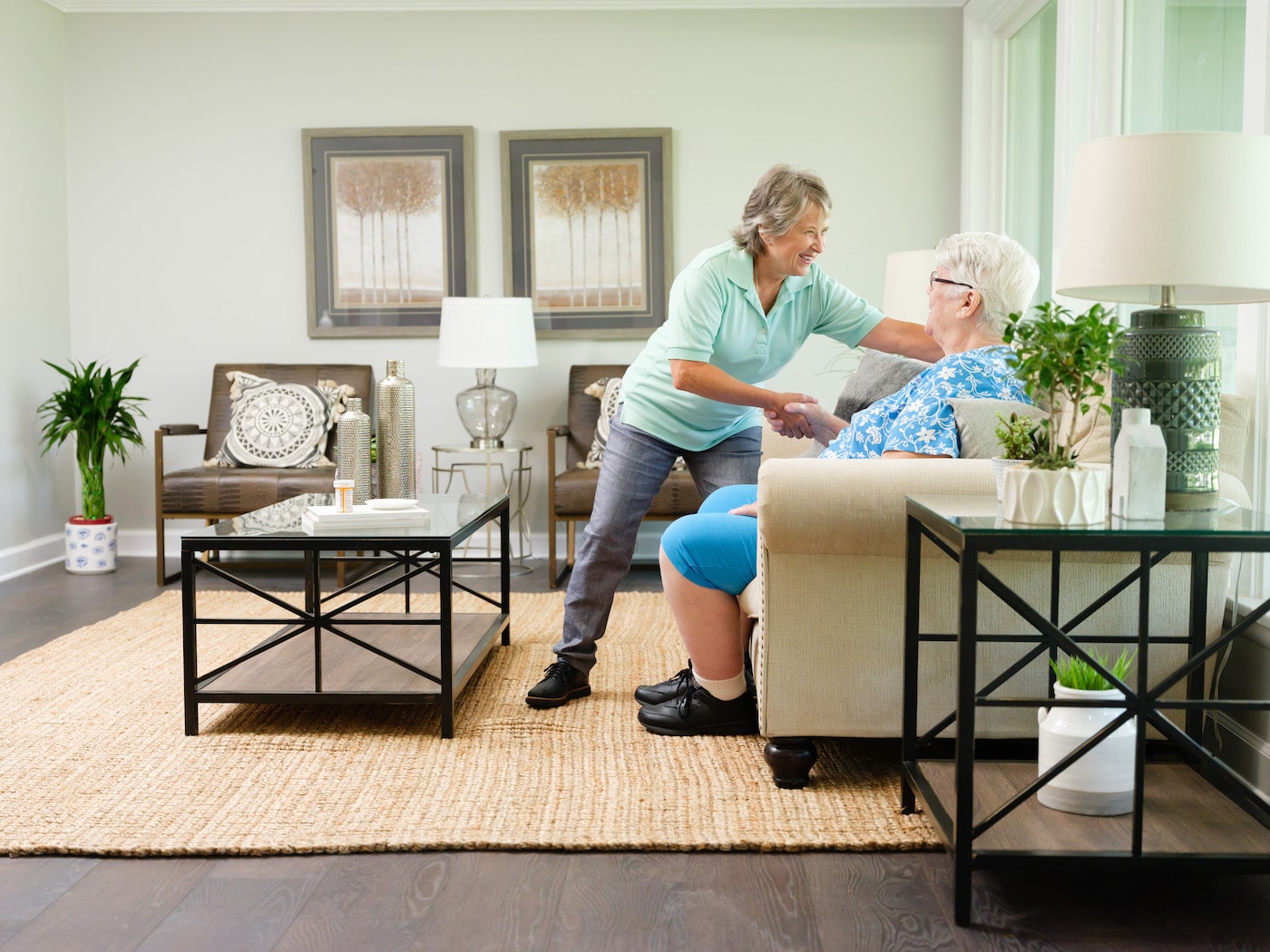 Qualifications
Have paid caregiving experience or a CNA, PCA, LPN, or RN
Be age 21 or older
Pass a comprehensive background check, drug test, and reference check
Pass PHC's skills & knowledge assessment
Have a good driving record and an insured vehicle
Basic English speaking, reading, and writing skills
Current TB immunization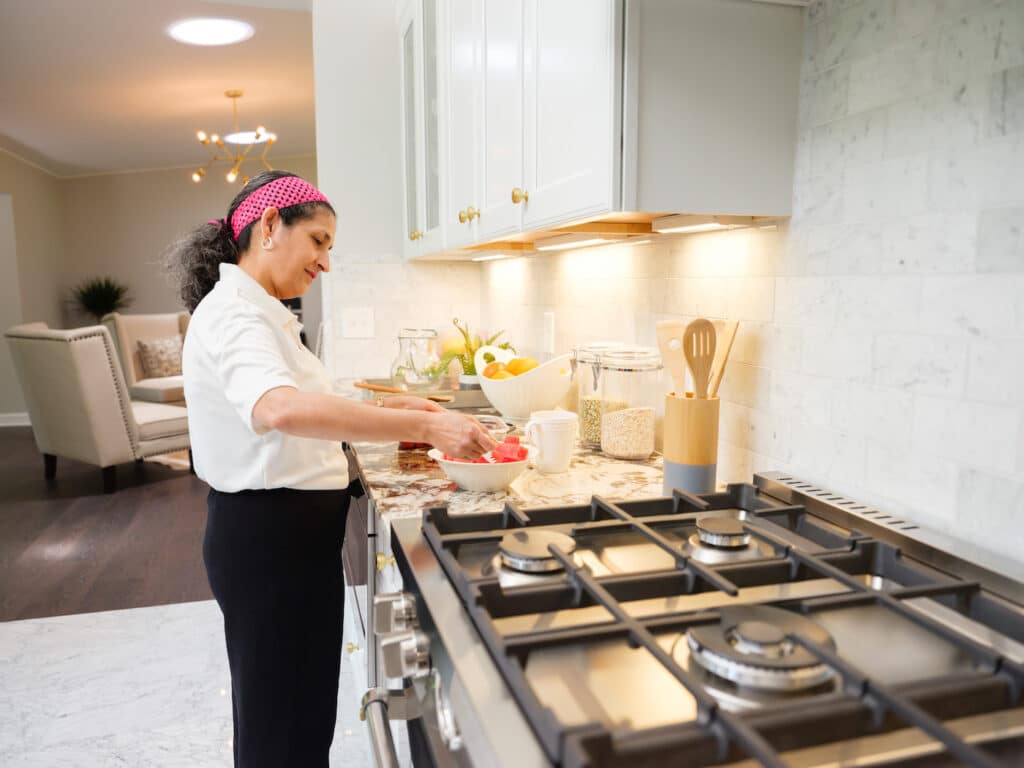 Join Private Home Care and be a part of an exceptional team of caregivers.
We highly value and respect our team of professional Caregivers, and that's why we have higher job satisfaction and lower turnover. When you join PHC, you join a team of professionals that are skilled, knowledgeable, and passionate about serving others and providing the best care.