Hourly care services are tailored to each client. Our caregivers are able to help clients maintain daily routines while aging naturally in place. Hourly care enables individuals to remain in their homes while maintaining their independence and enjoying a better quality of life. Whether a client requires help transitioning home after surgery, palliative care, or care and companionship for a certain amount of time, our flexible hourly care service can be easily tailored to meet every need.
The PHC Difference
At Private Home Care, we strive to provide exceptional care that gives true peace of mind to our clients and their families.
That's why we take a different approach to home care. We designed our relationship-based One-to-One Care Model to ensure each client receives the kind of care we'd entrust our own families to.
We are on a mission to professionalize caregiving and because we value quality care over profit, we pay our caregivers significantly more than the industry average. This helps us attract the very best talent and sets us apart from everyone else.
One-to-One Care Model
Our clients receive concierge-level service with their own dedicated Care Coordinator who is available 24/7 and a consistent team of professional Caregivers. Our One-to-One Care Model provides clients with care that is:
We tailor each client's plan of care to their lifestyle and needs and thoughtfully match them with their Caregivers.
We foster relationships between clients and caregivers and can truly get to know and anticipate the needs of our clients.
We ensure clients and their families are well informed and involved through regular communications.
Get to Know our Featured Caregivers
We hire our Caregivers for their professional experience and skills, but also because they are well rounded, compassionate individuals. They strive to not just provide day-to-day care, but to enrich the lives of our clients. Get to know a few of our Caregivers below.
WHAT OUR CLIENTS ARE SAYING
At Private Home Care, we're redefining aging at home by offering concierge-level service that truly offers peace of mind to clients and their families. Our care team works to proactively anticipate our clients' needs and provide care that exceeds all expectations.
PHC's in-home services are designed to help our clients stay in their homes for as long as they desire. In-home care can promote freedom and is a more private and personalized alternative to a care community.
In-home services can support people with a variety of needs, whether its Alzheimer's or dementia care, post-hospitalization support, palliative care, or specialized care for Parkinson's Disease or stroke recovery.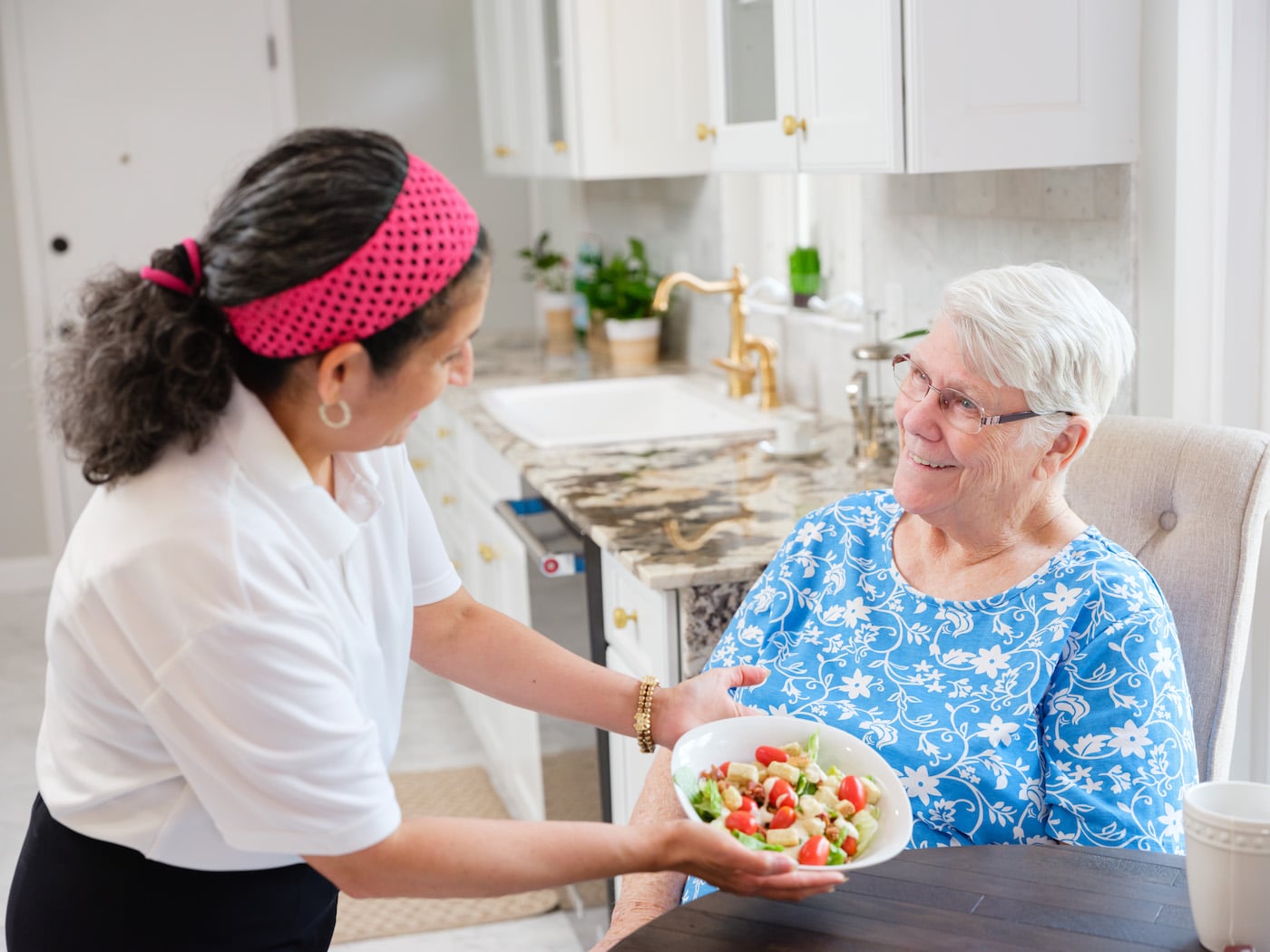 Our Approach
Using our One-to-One Care Model, PHC truly offers the best home health care experience. We are honored for the opportunity to serve you and your family and provide exceptional care based on these core principles:
Consistency & Transparency
We believe consistency and good communication are essential to quality, relationship-based care. So, we foster relationships by matching clients with one Care Coordinator and either one Caregiver or a consistent team of caregivers. We also make sure our care is transparent by keeping clients and families well informed through every step of the home care journey.
Customization & Flexibility
What sets us apart is our ability to mold a care plan that is suited to each client's lifestyle and needs. We also thoughtfully choose each caregiving team based on skill set, experience, and even hobbies and personality. If you ever need your personalized care plan adjusted, our team is able to quickly adapt, and we will work together to provide a smooth transition.
Our priority is to provide exceptional care and service. We match our clients with a Care Coordinator who is attentive and available 24/7, so you'll always have help when you need it. Our Care Coordinators aim to anticipate your needs, advocate for you, and be a resource for your family.
Our Caregivers are professional, knowledgeable, and as passionate as we are about serving others. We carefully choose and vet our Caregivers, ensuring we only hire the best people. Because we value quality care over profit, we pay our Caregivers 30% more than the industry average, and we invest in their continuing education. By doing so, we have higher job satisfaction, lower turnover, and the most consistent home care experience.
Schedule a complimentary home assessment
Our home assessment helps us get to know you and your family's needs. We work with you to develop a personalized care plan. Fill out our contact form, and a care team member will contact you soon.
Want to speak to a care coordinator right away?